A Security Company You Can Trust
Lloyd Security is a locally owned and operated firm providing fully integrated, customized security, home automation, and video surveillance systems to homeowners and businesses in the Twin Cities area. The company was founded in 2002 by Jill Lloyd to provide customers with dynamic and creative customized solutions that fit their lifestyles at a time when most companies were offering a "cookie cutter" program at best.
Our Services
We offer a wide range of security solutions, including:
Video Surveillance Systems: Our video surveillance and monitoring systems are simple and unobtrusive. They can capture a wide range of activity occurring in and around your property, storing the footage in the cloud, so there are no physical storage items for you to concern yourself with. You can even stream the footage directly to your digital device, so you can keep tabs on things at all times.
Intrusion Detection Systems: Lloyd Security offers custom intrusion detection solutions that can include motion sensors and a monitoring station that watches your home or business around the clock. It will notify you, the authorities or both when an intrusion is detected.
Access Control Systems: The key and lock system is an outmoded method of access that's persisted for thousands of years. It's time for a change. If you're ready to modernize your door access with digital control over entry points to your home, Lloyd Security can make that happen. We can set up an access control system that allows you to easily lock and unlock any door at the touch of a button on your smartphone, tablet or laptop. Keyless entry means no lock to pick and no key to steal or copy by someone who may wish to gain unauthorized access to your home.
Fire Control Systems: Naturally, unauthorized break-ins are a big concern for many homeowners, but an unexpected fire emergency may be a bigger one. Fires can strike suddenly and without warning, and when they do, they put lives and property at immediate and serious risk. That's why one of the important services Lloyd Security provides is a complete fire detection system that can feature smartphone controls and multisensory technology, as well as integrating smoke detection, carbon monoxide detection and even thermostat control.
Wellness: A wellness system is a service Lloyd Security offers that can greatly improve the quality of life of your older loved ones. Rather than considering assisted living, use a wellness system, which can alert you remotely when loved ones fall out of bed or start moving around in the middle of the night without them having to press a button. It can also control basic systems like lights, locks and thermostats, so your loved one doesn't have to worry about them.
Over the years the company has thrived by continuing to offer the latest innovations in technology including smart phone applications for home and business automation, energy management, and video monitoring services. What has remained constant, and at the cornerstone to our success is our commitment to customer service. At Lloyd our guiding principal is for our customers to "Live More, Worry Less." When you entrust your safety to Lloyd Security you will have the peace of mind knowing that you will receive the highest quality, state of the art equipment installed by our qualified, in-house technicians with 24/7 monitoring. We'll take care of you so you can focus on what matters most: your family, your home and your business.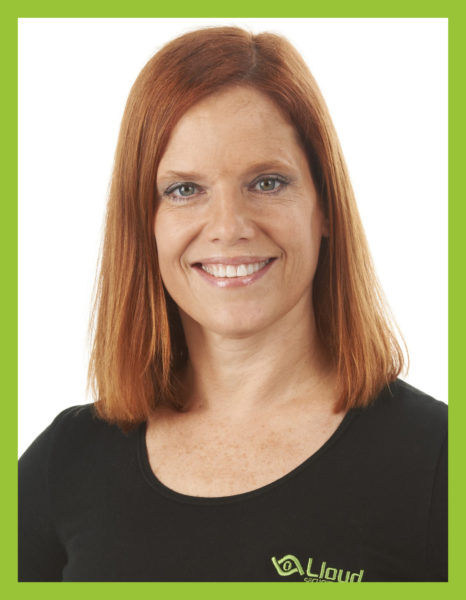 Jill Lloyd
Founder & Owner
Jill Lloyd, award-winning founder and owner of Lloyd Security, is a small business owner, philanthropist, and mother. Raised in St. Anthony, MN she started her career at Honeywell, opening Lloyd Security in 2002. Recently named a 2015 Security Women of the Year Honoree and a 2014 recipient of the 50 Women In Business Award by the Minneapolis St. Paul Business Journal, Jill is passionately committed to innovation in this rapidly changing technological age, building her reputation as a person who solves real security issues through thoughtful consultation with her customers. While committed to growing Lloyd Security, she still makes time to serve on several boards and volunteers for organizations close to her heart. In her free time Jill enjoys spending time with her two children Liza (6) and Radnor (4) and enjoying summers with extended family in Walker, MN.