Home Automation Services in Minneapolis, MN
Home Automation systems help you control everything in your home! Lights, temperature and even your garage door can now be accessed and controlled from your smartphone, tablet or desktop computer. We can provide you with all of the equipment that is needed to control your house's security from the palm of your hand. We have the latest in high-tech devices to manage and secure your home. Everything in your house can be controlled and monitored through your home's control center or with the Alarm.com app.
Here are some of the features of our home automation systems:
Remote access
Cellular monitoring
Energy management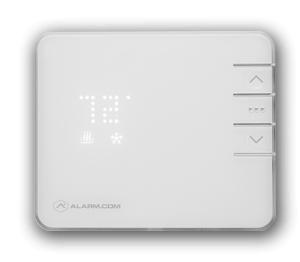 Home Automation System Installation
With a home automation system, a professional installation is the way to go. A home automation system actually operates through two different, basic, types of devices; controllers and sensors. Sensors in the home, operate and detect things like motion, smoke, heat or carbon monoxide. Controllers handle the rest, they can control the air conditioning systems, heating, turning lights on and off, and they can ever lock and unlock doors around your house. Using your hand held smartphone or tablet, you can do things like arm your home security system, lock your doors or even close your garage door when you're not at your house. Also, you can access your home security cameras and see a live video stream of what is happening around your property. With cellular monitoring, you can have your house guarded and monitored against a possible break-in to your house, 24/7.
Our packages include remote access and monitoring with alarm.com, the leader in home energy and wireless security monitoring. It includes:
Alert notifications via text message
Video monitoring from smartphones and tablets
Energy management of AC thermostats
Lighting Control, door locks and appliances
Remote Access to the security system
Smartphone Home Security Systems
If you're like most Minneapolis homeowners, your phone is your constant companion. You may already depend on it to monitor essential home functions, such as lighting and heat. With Lloyd Security, we take the integrated home a step further with our smartphone video surveillance app and other automated monitoring tools. Our products leverage advanced technology to put complete home security solutions in the palm of your hand. Simple, straightforward and affordable — there's no easier way to get the peace of mind that only a Lloyd Security system can offer.
Home Automation Systems From Lloyd Security
Lloyd Security is a leader in smartphone home automation in Minneapolis and beyond. With our systems, you can:
Remotely access home security cameras to monitor the outside of your property and keep an eye on kids, pets and elderly or sick family members
Activate door and window locks remotely to let in guests or lock up after you leave
Monitor for CO leaks, fire, flooding and other emergencies
Connect to a smart thermostat for precise control over your monthly energy bills
Automate processes and make adjustments to any connected product without having to learn any complicated menu systems or codes
We tailor our systems to your home and budget, ensuring you get only the tools you need to run your home more effectively, at a price that's right for you.
Smartphone Video Surveillance
Our smartphone video surveillance app is one of our most popular cellphone-automated home security systems. Our video surveillance app for smartphones works with both iPhone and Android devices and is ideal for any busy homeowner who wants reassurance while at work or on vacation. We can install and set up high-definition indoor and outdoor cameras giving you clear, unobstructed views of your home. Footage is stored in the cloud for later review or streamed directly to your phone.
For more information about the Lloyd Security video surveillance app for smartphone and tablet or to learn more about any of our other mobile home automation solutions, contact our office directly. One of our expert sales representatives would be happy to put together a complete, integrated package covering all of your security, monitoring and automation needs.