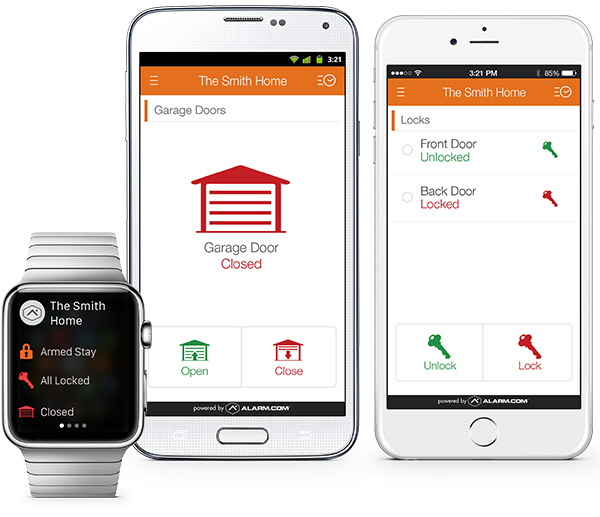 Access Control Security Systems
Break-ins often occur through an unlocked front door. At Lloyd Security, our access control systems help to ensure that your doors are always protected. Our state of the art residential access control systems gives you a complete overview of locks, doors and all access points into your house. You can control all entry points to your home from your smartphone, tablet, or laptop making it easy to lock and unlock doors at the touch of a button. Whether you need to allow a house sitter into your house, or to make sure that you really did lock the door when you left, the Lloyd Security keyless entry systems make your life a little easier.
Better Security With Access Control Doors
Keys are often stolen or copied. You will never need keys again with Lloyd Security's innovative home access control. Some of the features of our home access control systems include:
•Cutting edge security for your home.
•Professional installation by our technicians.
•Knowledgeable, friendly and professional customer service.
Contact Lloyd Security today to get more information about our security control system in Minneapolis, St. Paul and the surrounding areas. Give us a call today or submit an online form to get a free quote today!